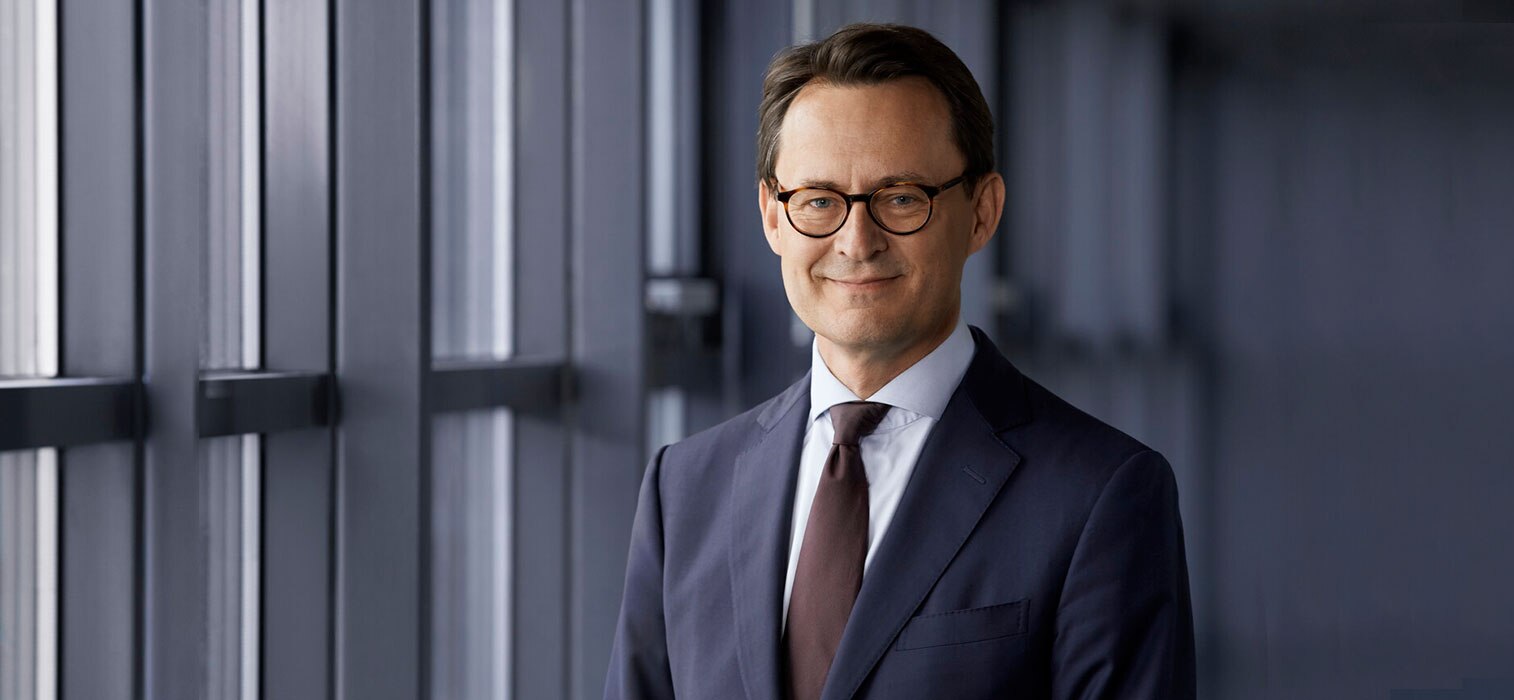 A greeting from our CEO
"Building a sustainable and resilient business is more important than ever."
Coloplast is a purpose-driven company. We work to make life easier for people with intimate healthcare needs. Every second, 47 people around the world pick up and use a Coloplast product to manage an intimate healthcare condition.
By improving standards of care, raising the bar with innovative products, and creating access for more users across markets, we help users experience a higher quality of life. Today, we help more than two million, and we aspire to help even more in the years to come.
As we grow, we have made it a clear priority to do so in a sustainable way. With our Strive25 strategy, we set an ambition to reduce our emissions and improve our products and packaging while operating responsibly. This ambition will be extended to Atos Medical, the new addition to the Coloplast family.
In the current economic climate, building a sustainable and resilient business is more important than ever. Derived effects of COVID-19 have temporarily impacted some of our KPIs. As these effects wane, we remain on track with our ambitions compared to pre-COVID-19 levels. I am pleased with the progress we have seen this year and look forward to continuing the momentum.
Reducing emissions
We have an ambition to phase out the use of natural gas and convert to renewable energy solutions at our sites. In all, we have reduced our scope 1 and 2 emissions by 8% since the base year 2018/19, and 72% of our energy consumption now comes from renewable sources. We now have electric heat pumps installed at our sites in Hungary and China. We also signed Coloplast's first power purchase agreement this year, securing renewable electricity covering all operations in Denmark from 2023/24.
This year, the Science Based Targets initiative (SBTi) validated our carbon emissions reduction targets. SBTI's approval of our targets is a recognition that our efforts are aligned with a 1.5˚C future.
Improving products and packaging
Plastic waste is a worldwide challenge, and we are committed to doing our part when it comes to finding and scaling better solutions. In 2021/22, we continued our progress on sustainable waste management with a recycling rate of 71%.
We also further embedded sustainability into innovation and have partnered up with leading Danish manufacturers, recycling partners and research institutions to map potentials for plastic recycling and build better infrastructure for plastic circularity.
Operating responsibly
In line with our values, respect and responsibility, we constantly strive to improve how we operate across the business. This year, we have expanded our Leadership Promise and provided training for our leaders in production. We have further strengthened gender diversity in our leadership pipeline and rolled out inclusive leadership training.
Despite a challenging job market, our voluntary employee turnover remains at pre-COVID-19 levels. I am also happy to see that we uphold a high employee engagement score of 8.2, which is well above the healthcare industry benchmark.
I invite you to learn more about our sustainability efforts for 2021/22 on the following pages, and I reaffirm Coloplast's continued commitment to our sustainability targets, the ten principles of the UN Global Compact and the UN Sustainable Development Goals.
Kristian Villumsen
President & CEO