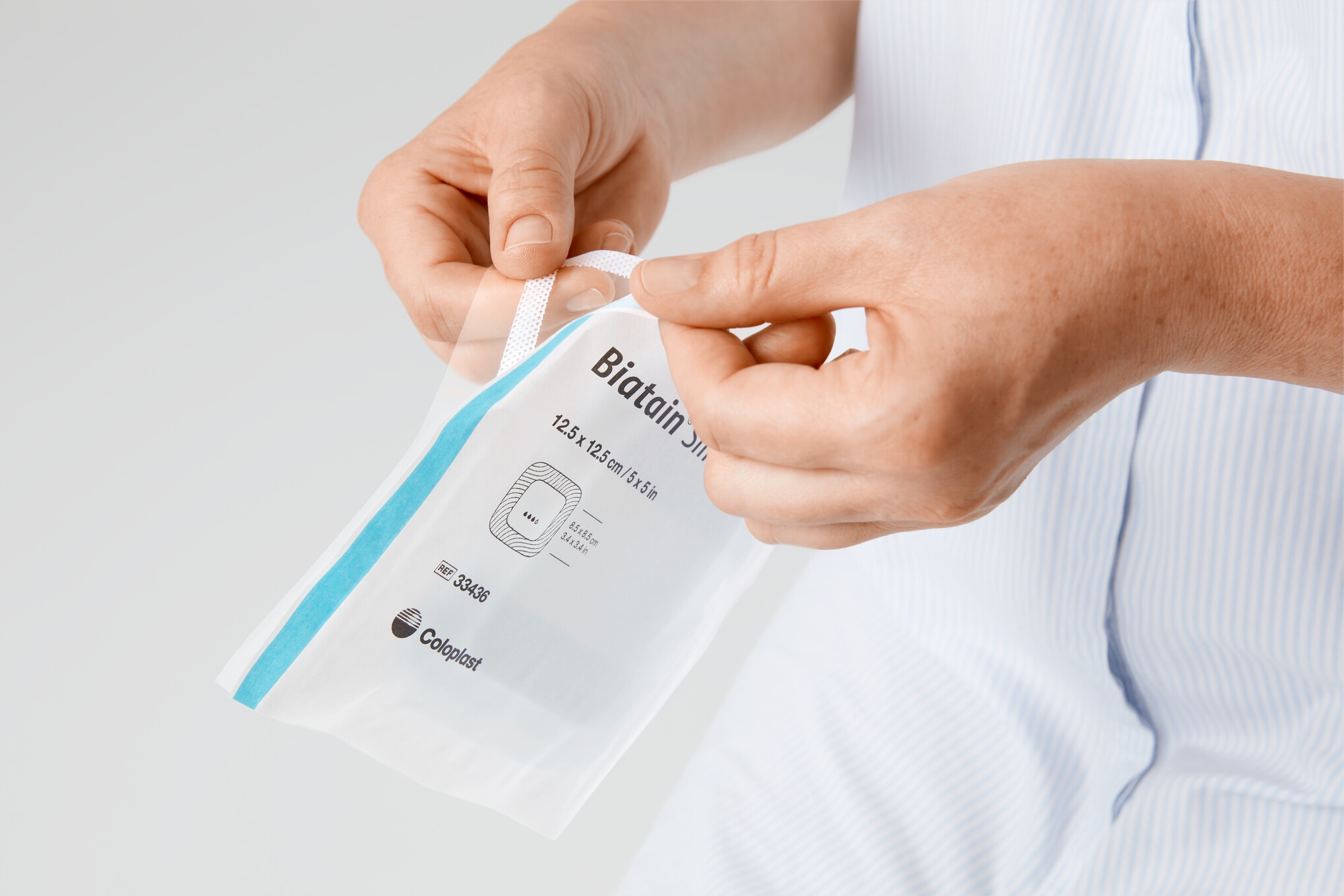 Sustainability in innovation
Coloplast has a high focus on innovating products that solve real issues for our users. We're committed to investing in innovation because innovative products benefit users and healthcare systems alike.
At Coloplast, sustainability in product development means:
Using less material per product and reducing the amount of waste per product

Using raw materials with lower environmental impact such as renewables

Avoid hazardous substances

Improve product and packaging recyclability

Minimizing the total carbon footprint from production and distribution
User-driven innovation
During the innovation process, we gain important knowledge from end-user collaboration. Qualified input to user needs ensures products, that meet user needs and provides high customer satisfaction. For instance, our SenSura Mio ostomy bag has a proven leakage reduction and reduces incidents of ballooning with up to 61%. We also get feedback on prototypes - e.g. how users with low hand dexterity can handle certain products. The close collaboration with end-users makes us consider ourselves a leading company in customer-oriented and customer-driven development.
Eco-design
For all product developments, we conduct environmental impact assessments through life cycle analysis and a special focus on GHG emissions from the products life cycle. Also, Eco-design and circular economy principles are used in the innovation process. These give inputs on how to reduce the environmental impact of the product, e.g. by designing with reduced material use or materials with low environmental impact.